Non-surgical slimming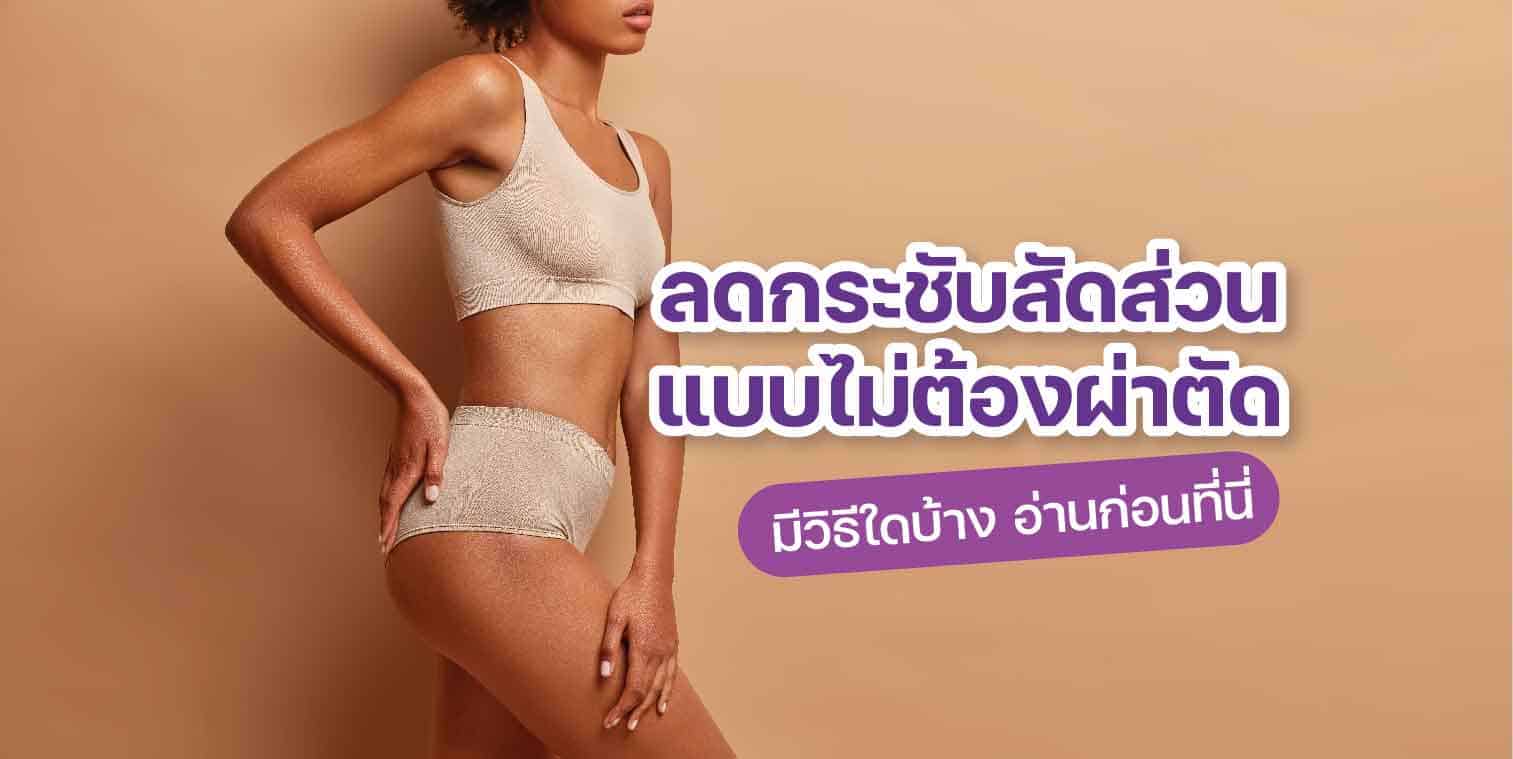 Non-surgical slimming Many people have probably been worried about their unskimped figure. Unformed proportions cause a lack of confidence. It's hard to find clothes to wear each time. Nowadays, there are many ways to reduce slimming. Diet in order to lose weight to get a good figure Or to use aids such as liposuction, surgery. Using innovative tools as a shortcut to get a beautiful figure faster.
Today, clinical recommends a good helper as a slimming program with INDIBA® machine and CRISTAL® Coolsculpting program fat breakdown machine with cold 2. This program is a program that reduces slimming to get an image. Who will be suitable for which one, let's read it.
---
What's the difference between non-surgical slimming with INDIBA® and CRISTAL® Coolsculpting?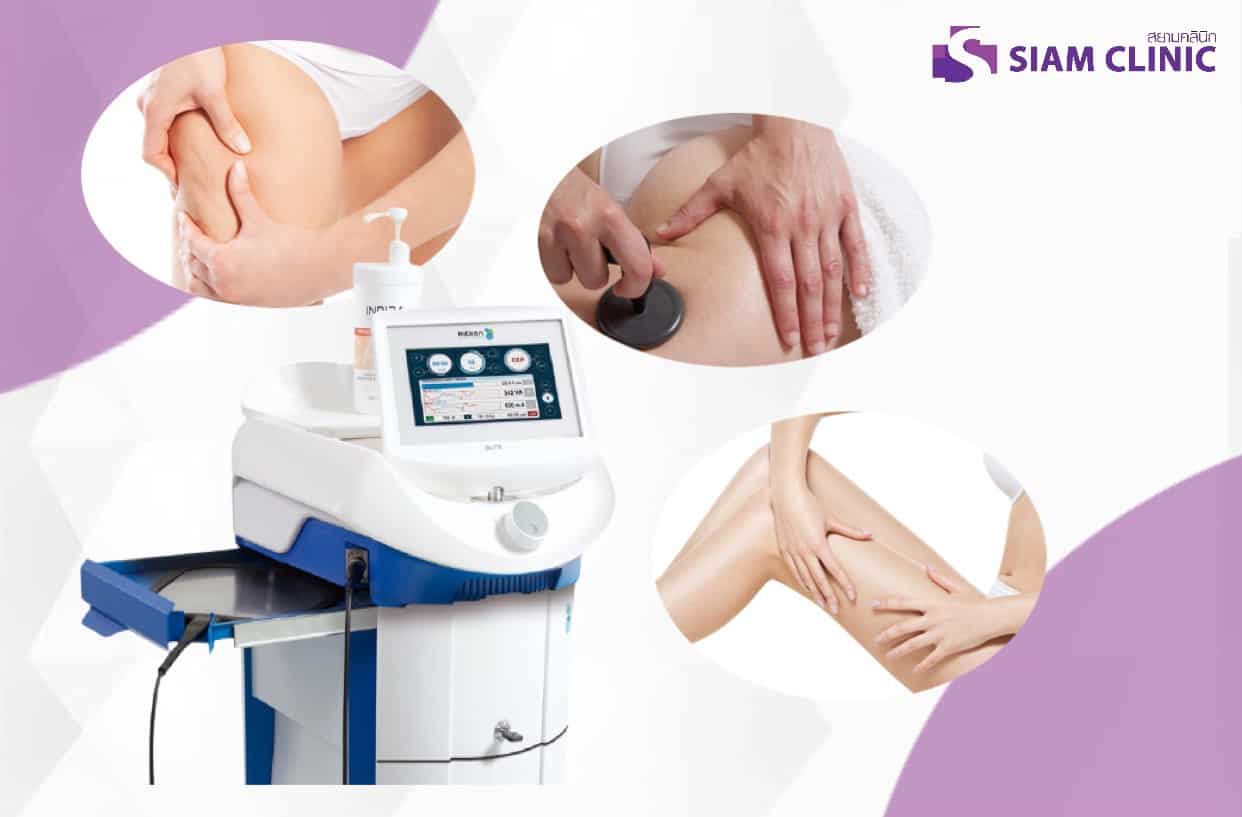 What is INDIBA® Deep Care slimming?
INDIBA® is an innovative 448 kHz multipolar radio frequency transmission technology, also known as the Proionic System, which is a unique frequency. The introduction of radio frequency technology in the frequency range of approximately 0.5 MHz (MHz) into the body, thereby deformation of energy within the body. Hyperthermia heat energy causes fat cells to atrophy and also has the effect of stimulating collagen production. Slimming lifts, gently removes cellulite, helping to smooth the skin at the same time. No pain, no injuries, and no surgery.
INDIBA® IS A MEDICAL INSTRUMENT. Imported from Spain Find out more here.
---

What is CRISTAL® Coolsculpting Slimming?
CRISTAL® Coolsculpting is an innovative permanent fat removal with cold. Reduce the amount of fat deposits and kill fat to disappear from the body by passing the cold at the freezing level at -11 to -13 degrees Celsius. To harden the fat that accumulates under the skin in different parts of the body.
The process is that the cold breaks down fat cells. It only kills fat cells, as fat cells are more sensitive to temperature than other types of cells under the skin layer. Fat cells that receive cold energy crystallize and are destroyed. Then those fat cells are removed from the body by natural means. Without surgery or sucking it out, there are no wounds. During the procedure, there was no pain. Therefore, no anesthesia or anesthesia is required to suppress the pain.
After this is done, there is no need to recuperate. After the procedure, you can return to work or normal activities. Can be used to get rid of fat. Excess accumulated under the skin in many areas, such as under the chin, abdomen.  waistline Upper arms, thighs and under the buttocks and other parts of the body Read more here.
---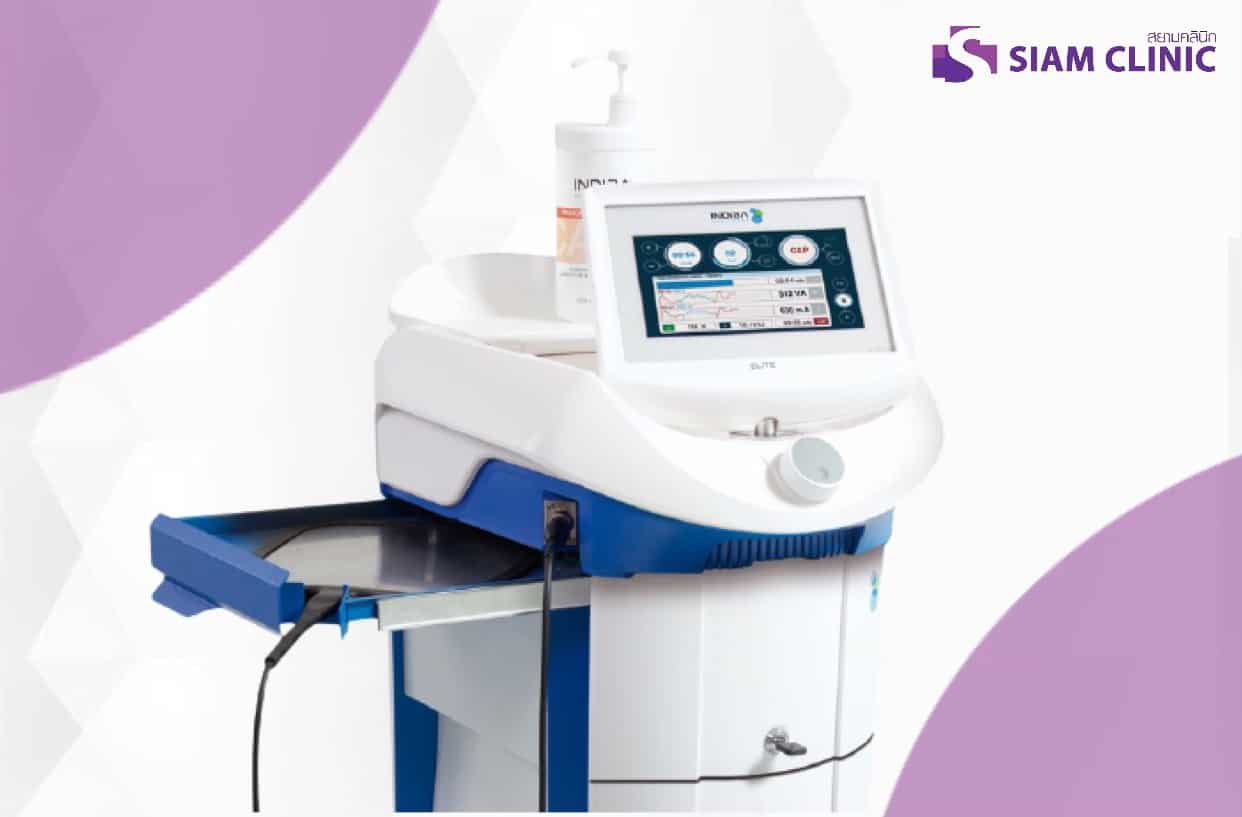 Who is INDIBA® Deep Care suitable for?
INDIBA® massager has a variety of functions, it can massage from arms, legs, abdomen, hips, back, face or all parts. It also helps to fix the problem of urinary incontinence in the elderly. It can be said that the most suitable for making INDIBA® massagers are:
Suitable for people of all ages who want to slimming.
Individuals with sagging skin problems The skin is wavy, uneven.
Individuals with excess fat, heavy weight.
Individuals with orange peel skin problems Contains cellulite.
Individuals who want to tighten their skin after liposuction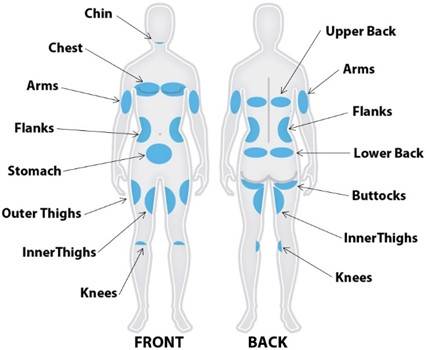 CRISTAL® Coolsculpting Slimming Who is it for?
CRISTAL® Coolsculpting is suitable for individuals of all ages who want to take care of their slimming figure. No time to exercise. I don't want to get hurt from surgery or liposuction. Those with an abdomen and excess fat around the waist Hips, thighs, underarm back wings and under the chin, as well as those whose metabolism works less with age. When the metabolism is less active, continue to diet and exercise hard, there will still be excess fat and fat deposits.

---
Limitations for using INDIBA® Deep Care to reduce slimming are as follows:
Those wearing pacemaker implantation
Those who are in the process of pregnancy
Inflamed veins Thrombophlebitis type
Limitations of CRISTAL® Coolsculpting Slimming
Those who are in the process of pregnancy or breastfeeding
People with cold allergies, including hives from cold, fear of cold, abnormal blood clotting.
People who are addicted to devices in the body, such as defibrillators
People with bleeding disorders or taking anticoagulant medications
Those who have recently undergone surgery, if there is surgery on the site, must leave a gap of 6 months before being able to do so. Other areas that do not have surgery can be done normally, while those with hernia who cannot do it in the abdomen can do so. However, it can be done in other areas as usual.
---

Where to choose slimming reduction?
Introducing slimming program at Siam Clinic Siam Clinic has certified equipment and a team of specialist doctors and nurses to take care of and advise customers in all cases. There are 3 programs that help take care of your body.
Liposuction can suck the arms, legs, abdomen, hips, wings, waist. Liposuction at Siam Clinic does not have anesthesia, customers can talk to the medical team at any time and perform liposuction by a specialist doctor.
INDIBA® is a radio frequency massager that provides energy to break down fat and tighten the skin.
CRISTAL® Coolsculpting Program Cold Lipolysis Machine Permanent lipolysis with negative cold, freezing fat cells to death and disintegrate. No pain, no wounds. No need to recuperate.
---
Conclusion Non-surgical slimming
From the above article. Both INDIBA® and CRISTAL® Coolsculpting programs help reduce slimming in both programs®. CRISTAL® Coolsculpting uses cold to freeze fat cells to die before deciding which clinic to choose. Is it clean and safe? If you find counterfeit or non-standard tools, it may cause damage. You can choose to buy the service online here.
---
Contact Siam Clinic Phuket